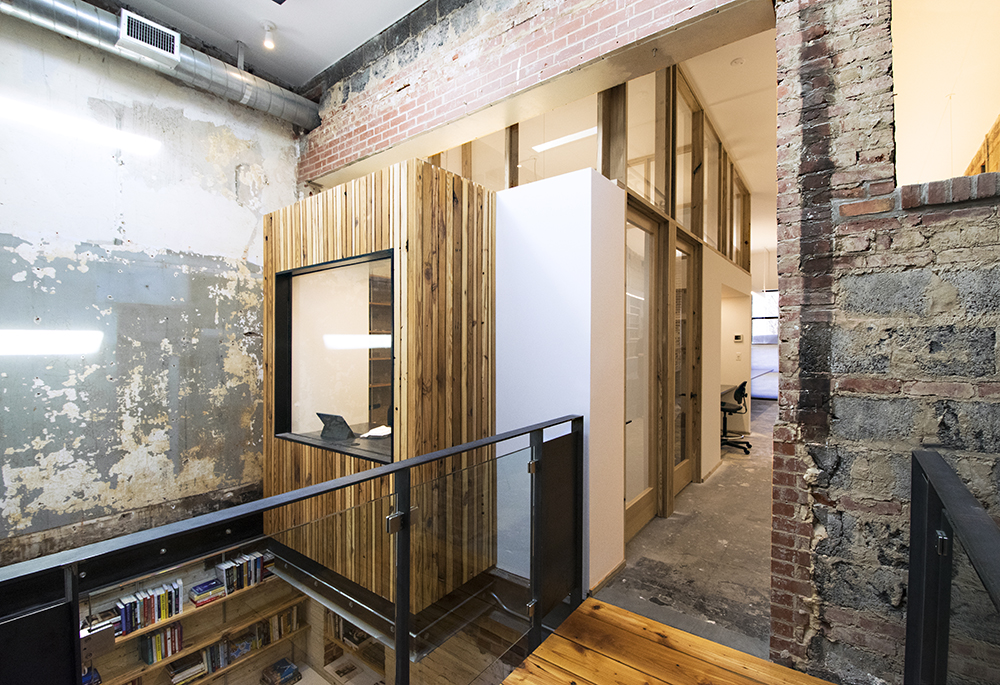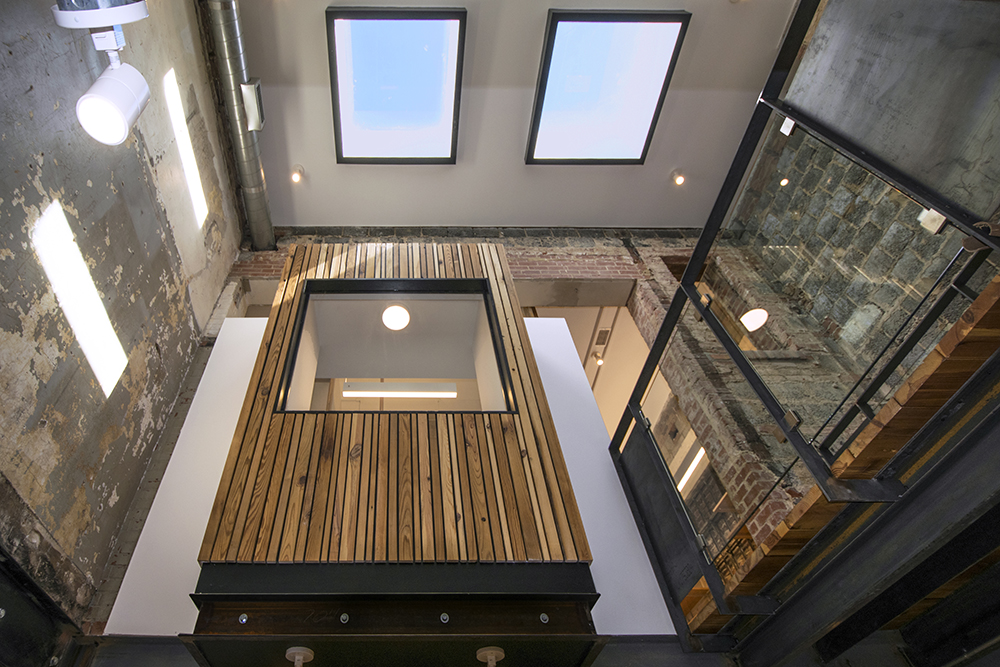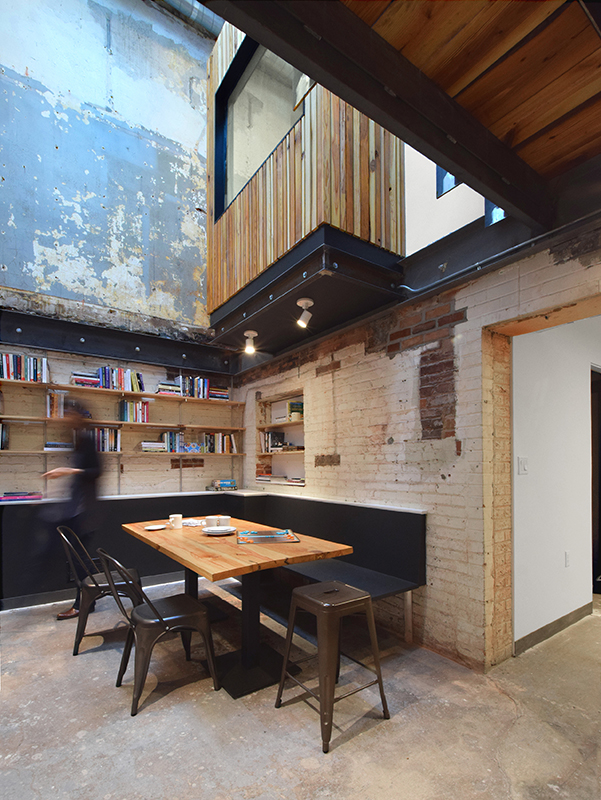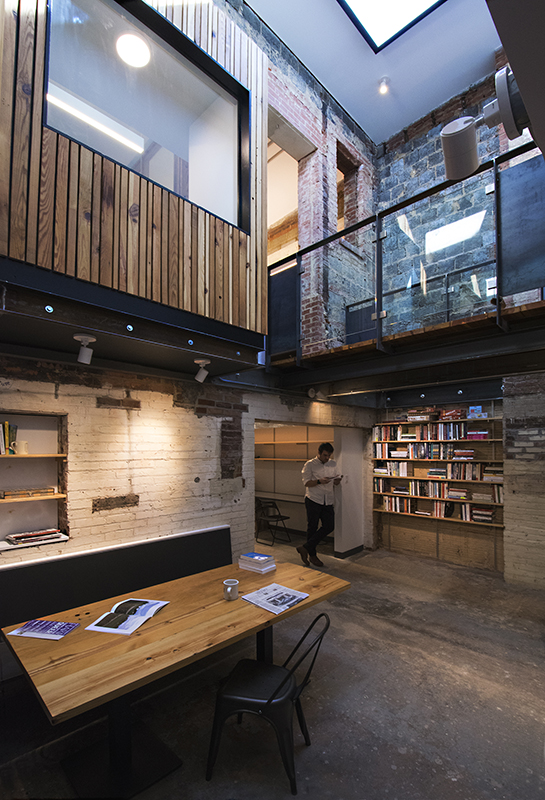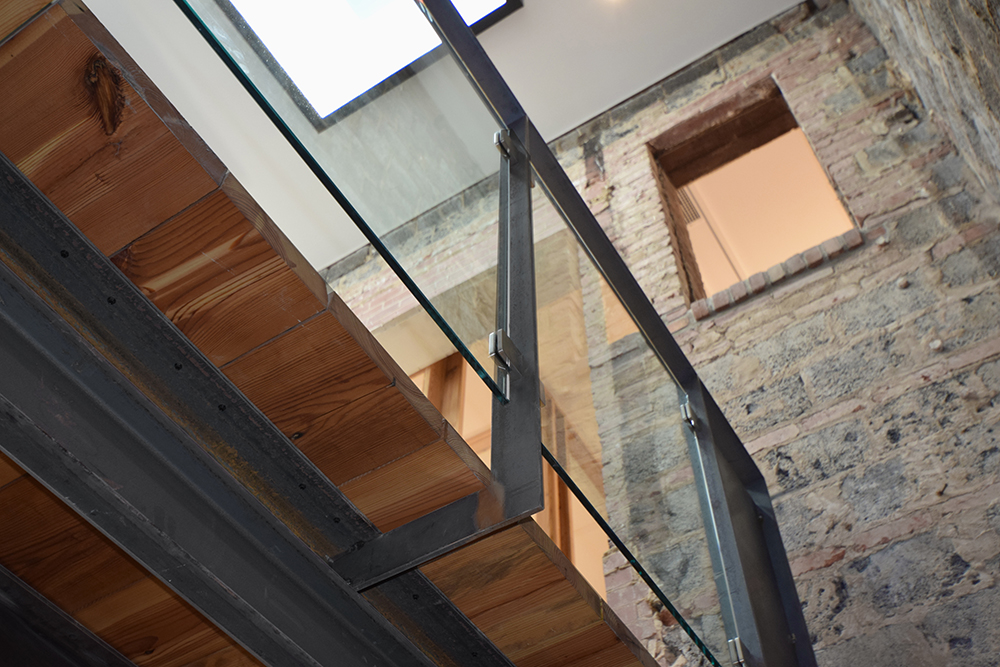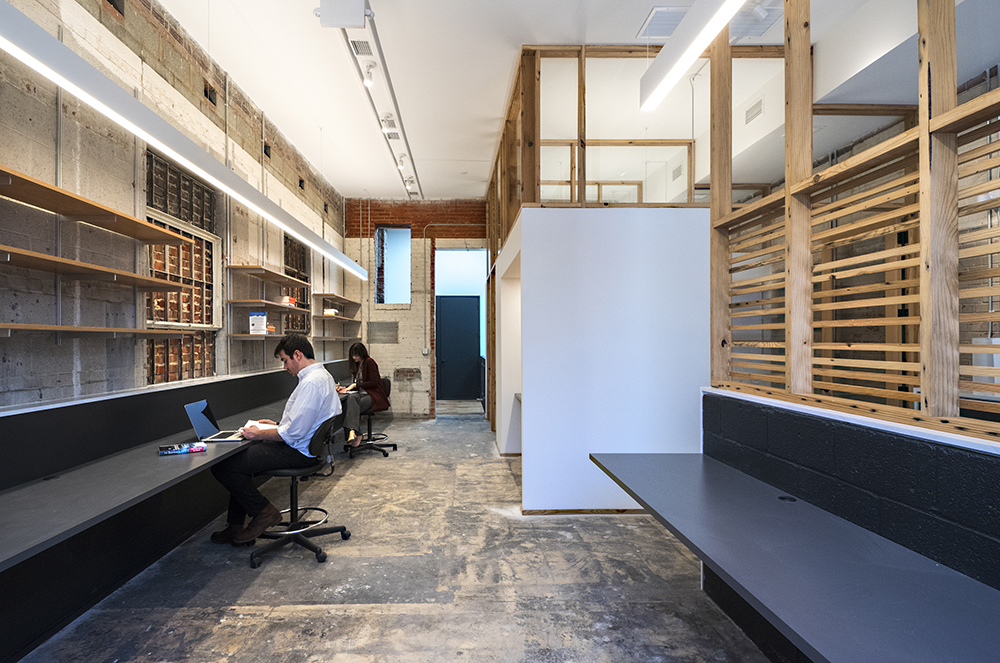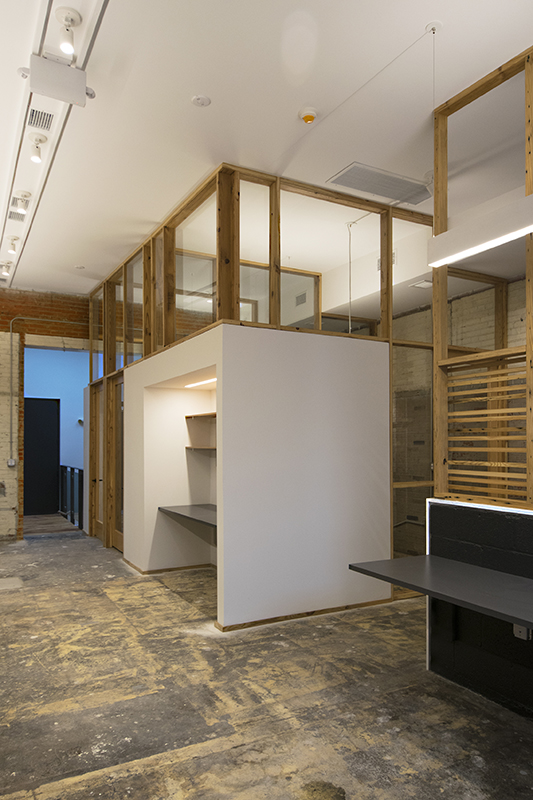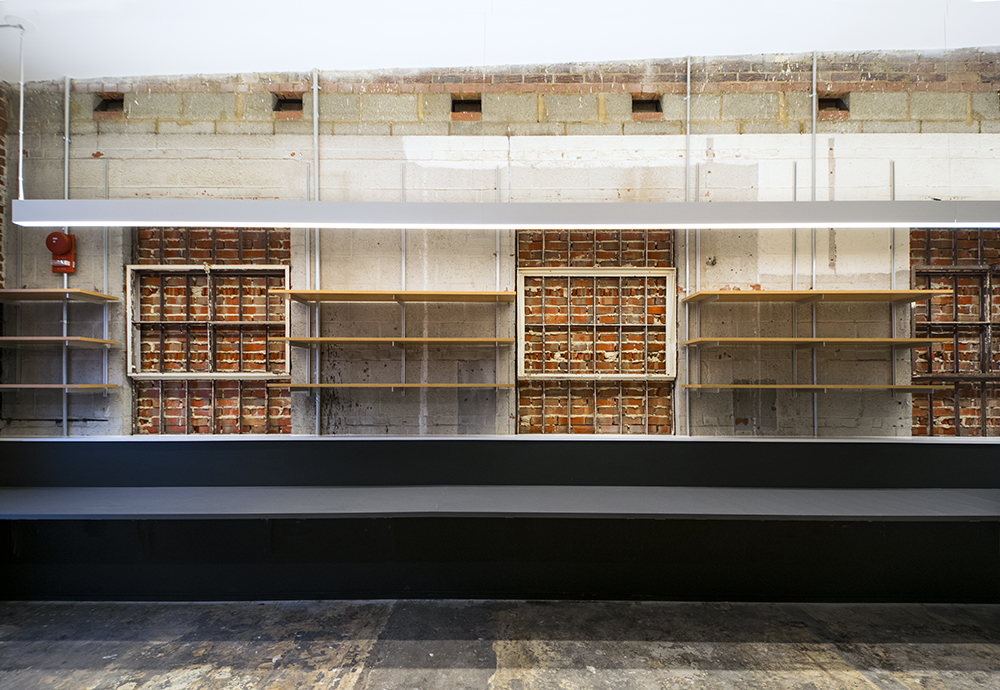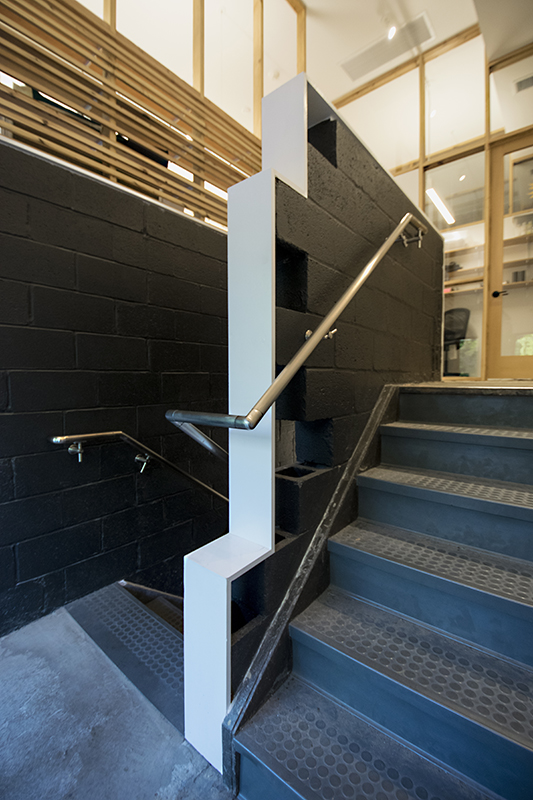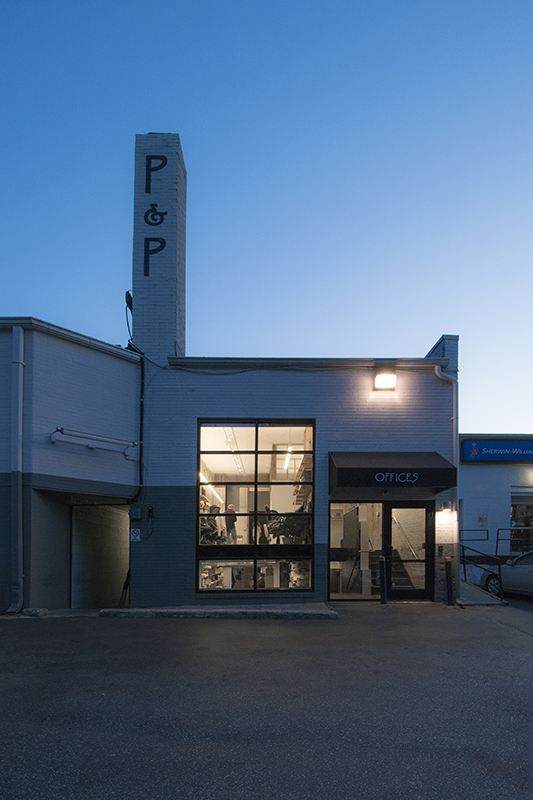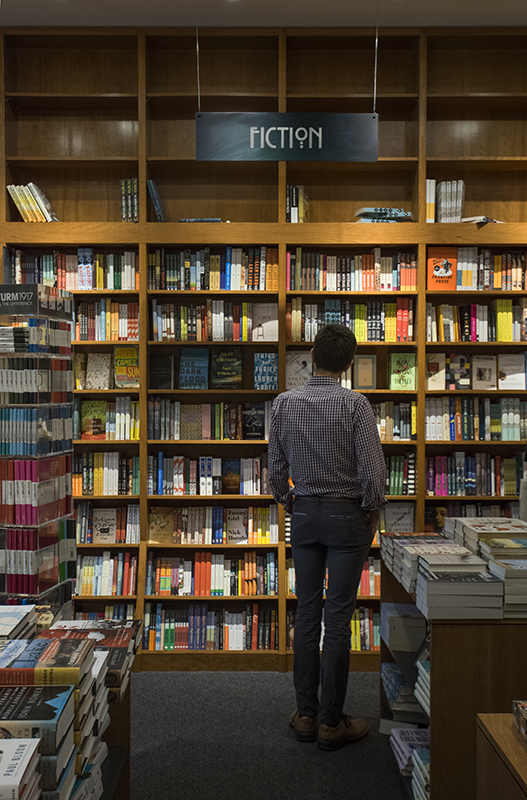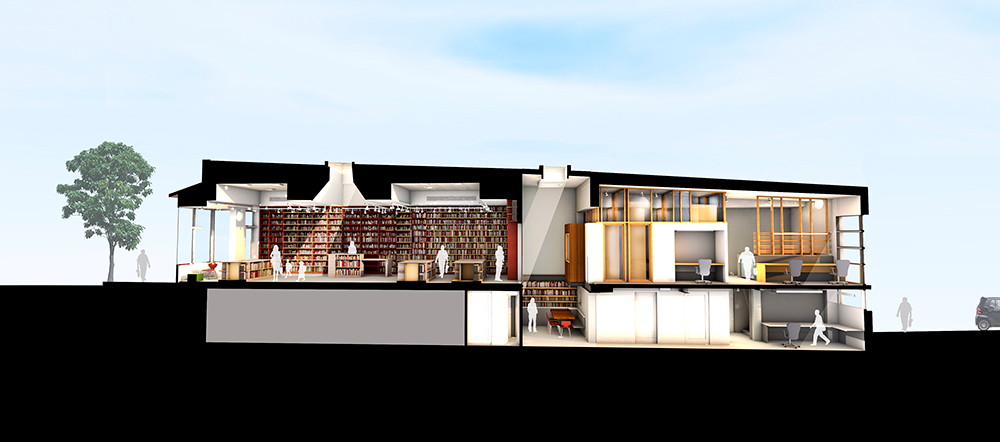 Politics and Prose Expansion and Offices
Washington, DC
The Politics And Prose Bookstore is one of the preeminent independent bookstores in America, and a major center for the literary and political community in Washington DC, and a neighborhood hangout.
Established in 1984, P&P is known for the depth of its offerings as well as an extensive calendar of classes and events, with daily author readings and talks, providing its dedicated clientele with the opportunity to hear and meet a wide range of authors.
The existing store occupied three retail bays of a typical early-mid 20th c. commercial building on Connecticut Avenue.  The thriving store, needing additional space, has annexed a 4th bay, recently vacated by a drycleaner.
The architects were asked to build out office space for the store's 50 employees, and to provide additional retail space for the book store. In both program spaces, the owners asked that the new spaces build on the existing ethic of the store—comfortable, welcoming and modest.
Opening to the parking area behind the building, the space was stripped to its bare walls and structure, and all existing surfaces were left exposed. The offices utilize the changes in grade of the site from front to back to provide two stories of mixed open and closed work spaces. New windows to the rear and a sky-lit atrium bring light in to what had been a dungeon-like drycleaner's shop. All of the woodwork in the new office area was recycled from framing lumber removed from the demolished existing space.
Finally, the new bookstore bay extends but improves on the aesthetic of the existing shop—tin ceilings, cherry shelves and new display tables—to create a library-like atmosphere.