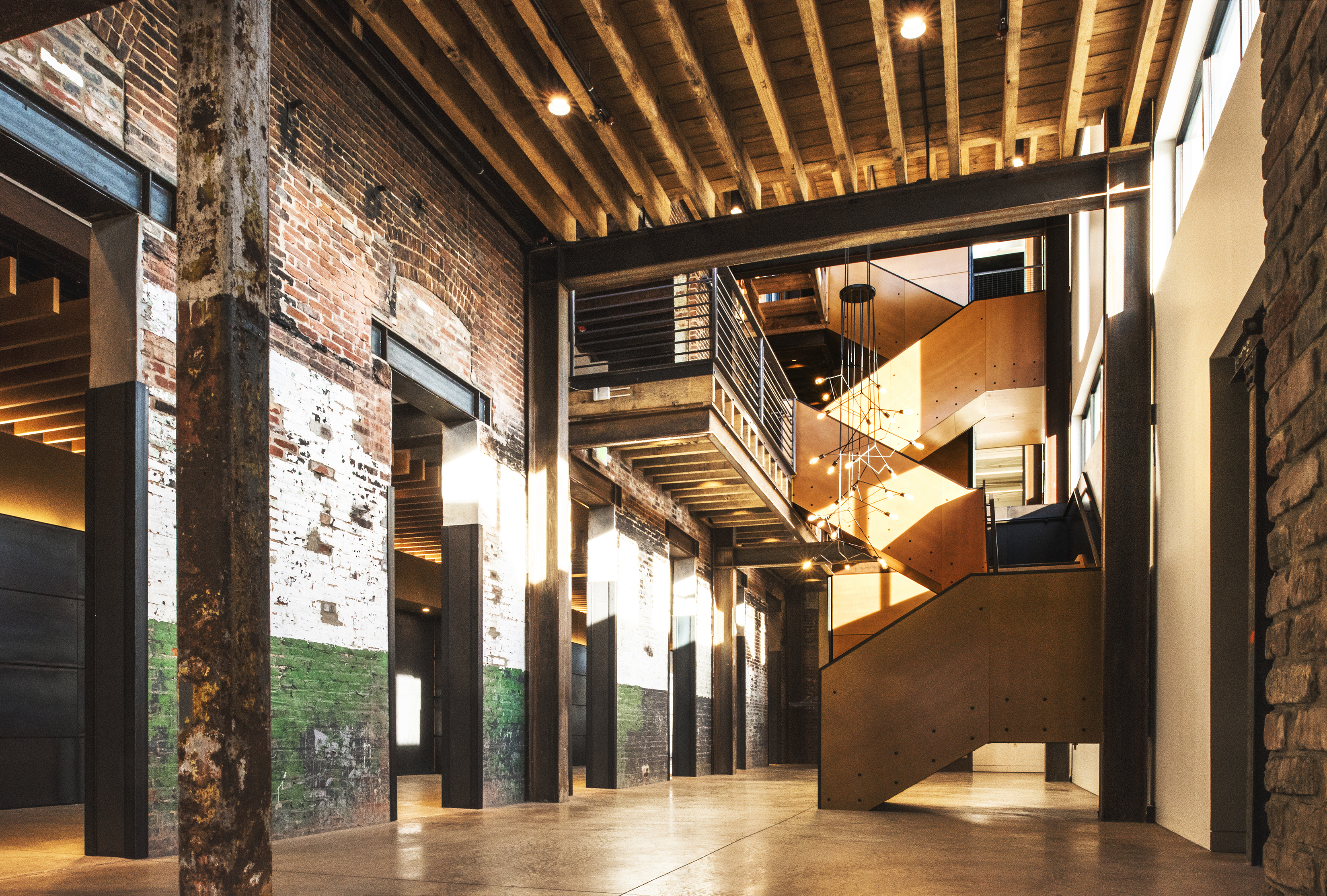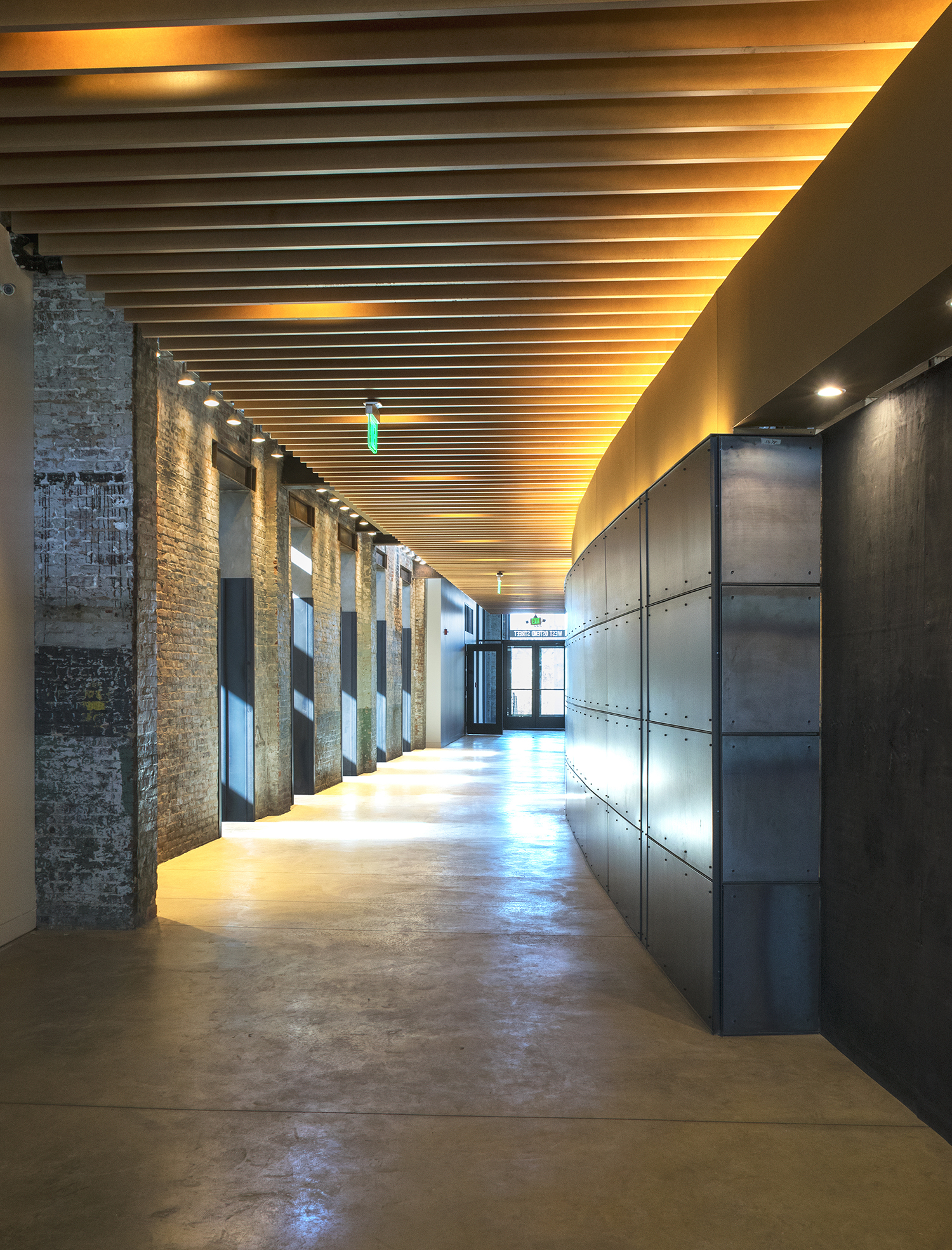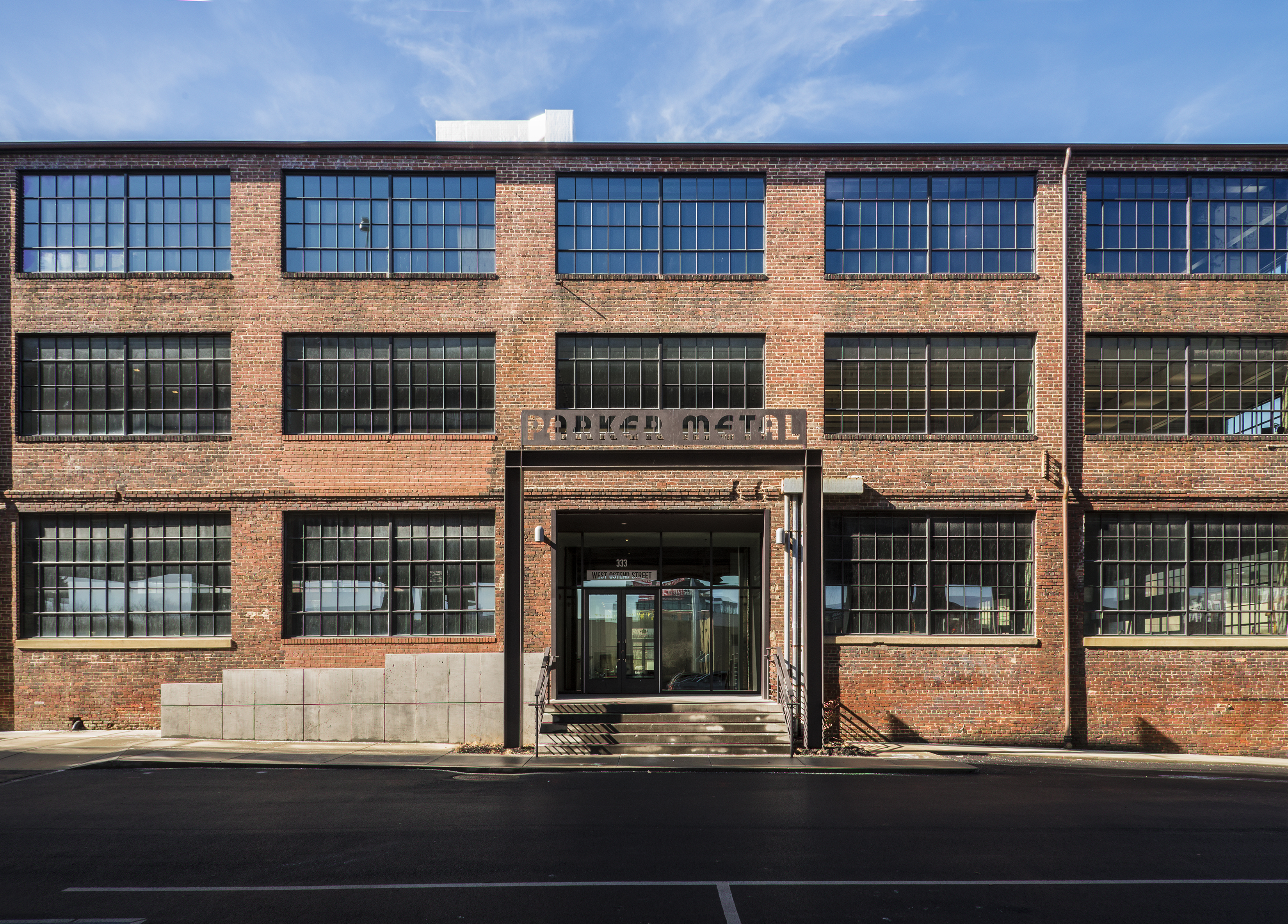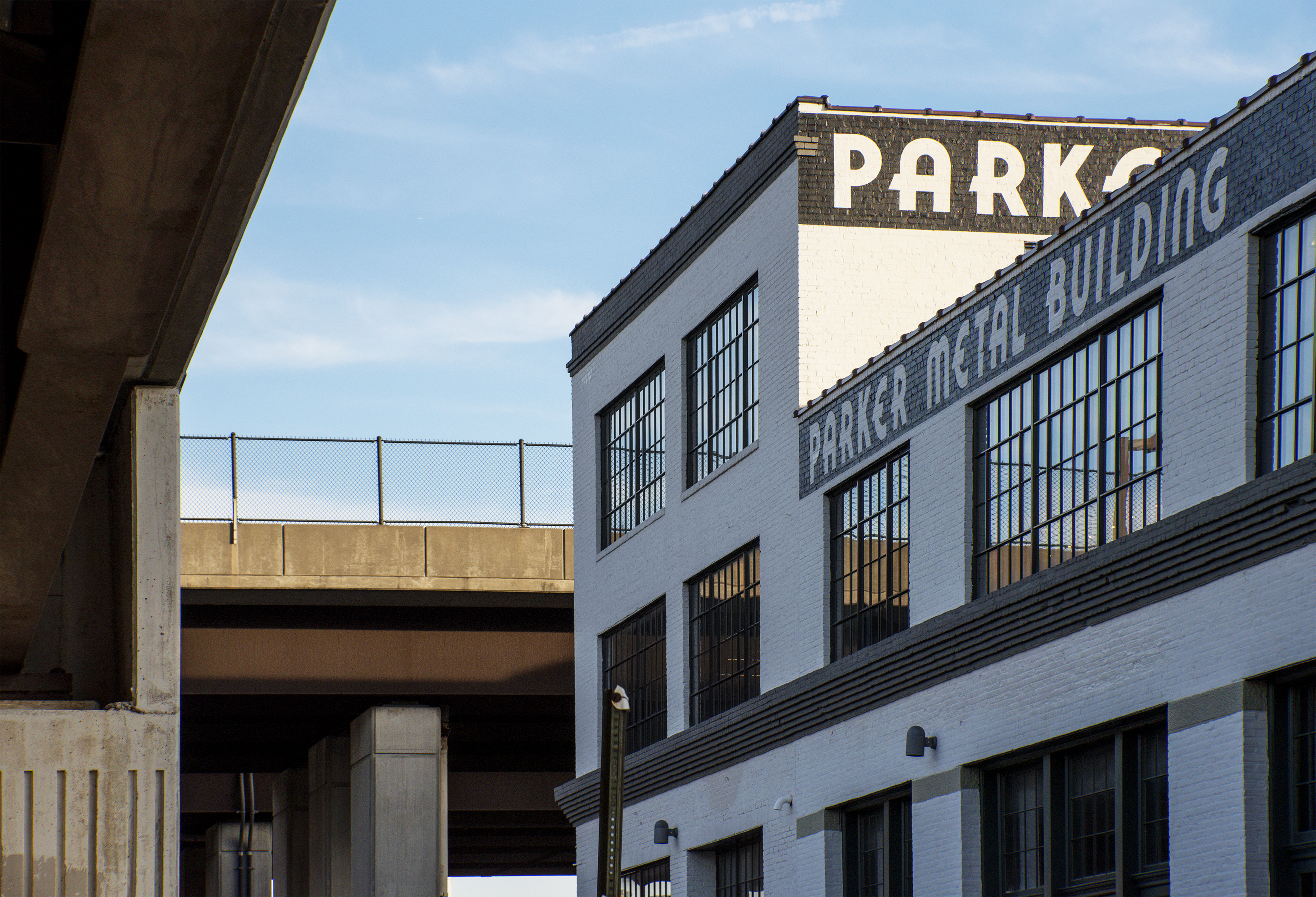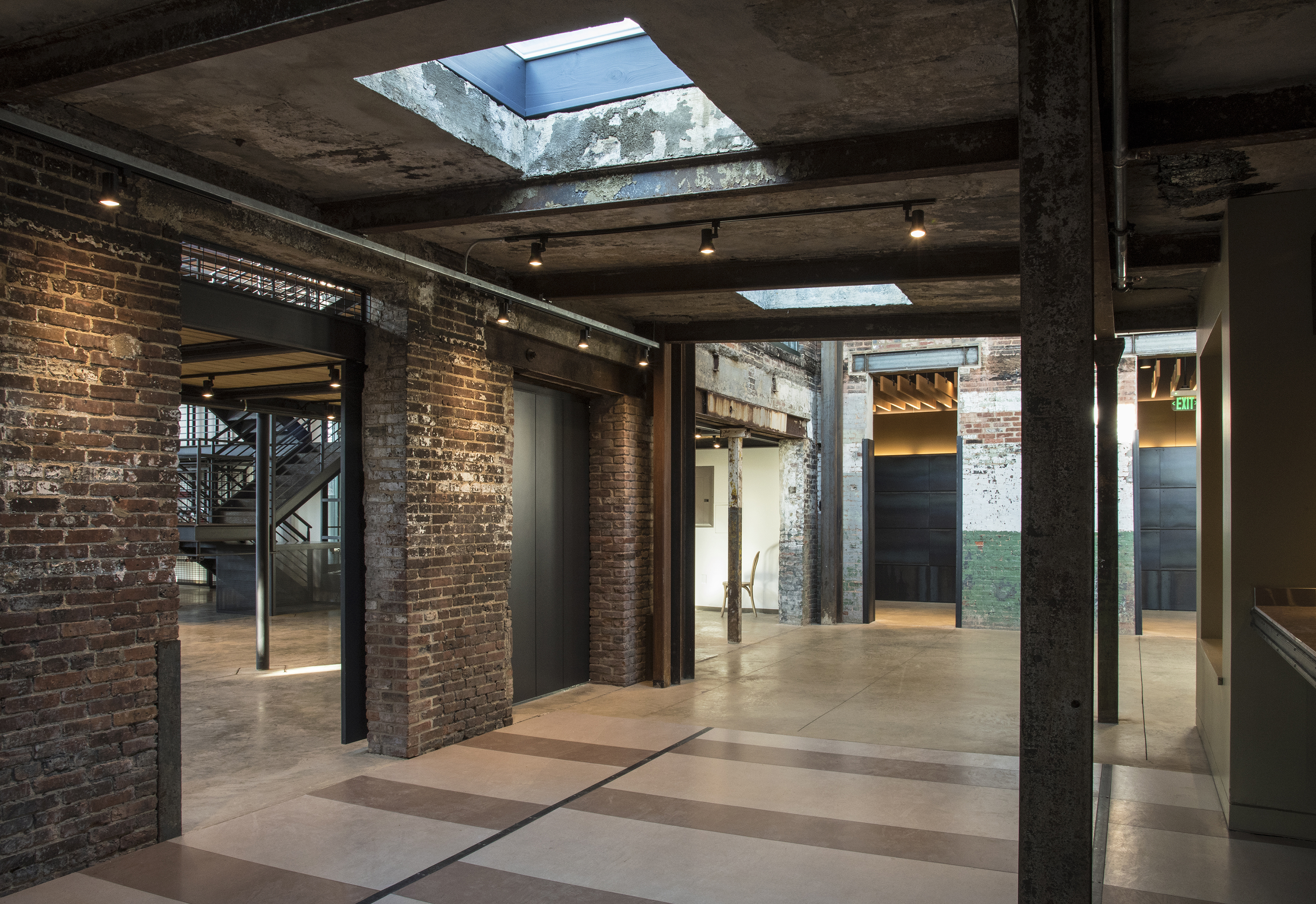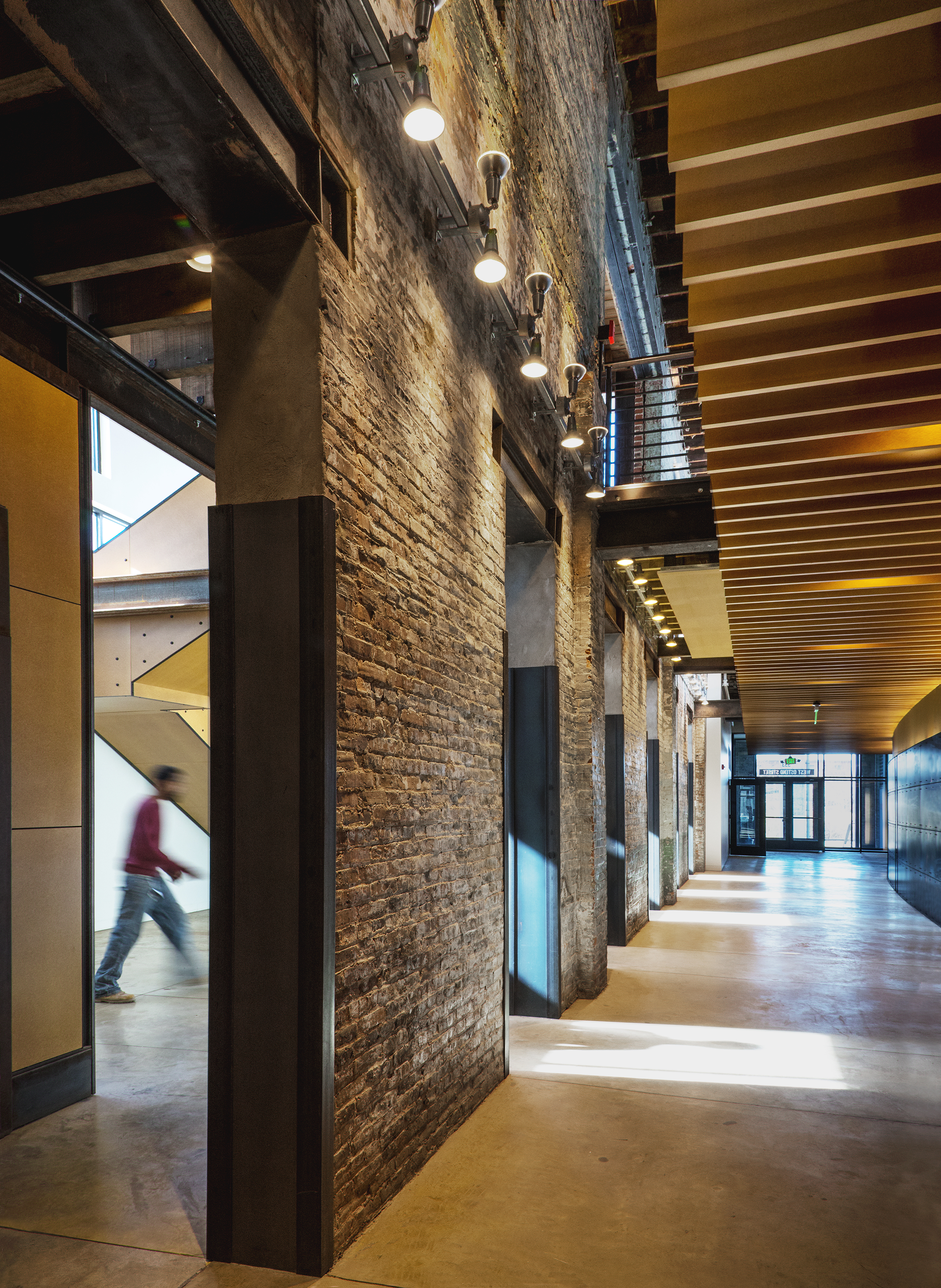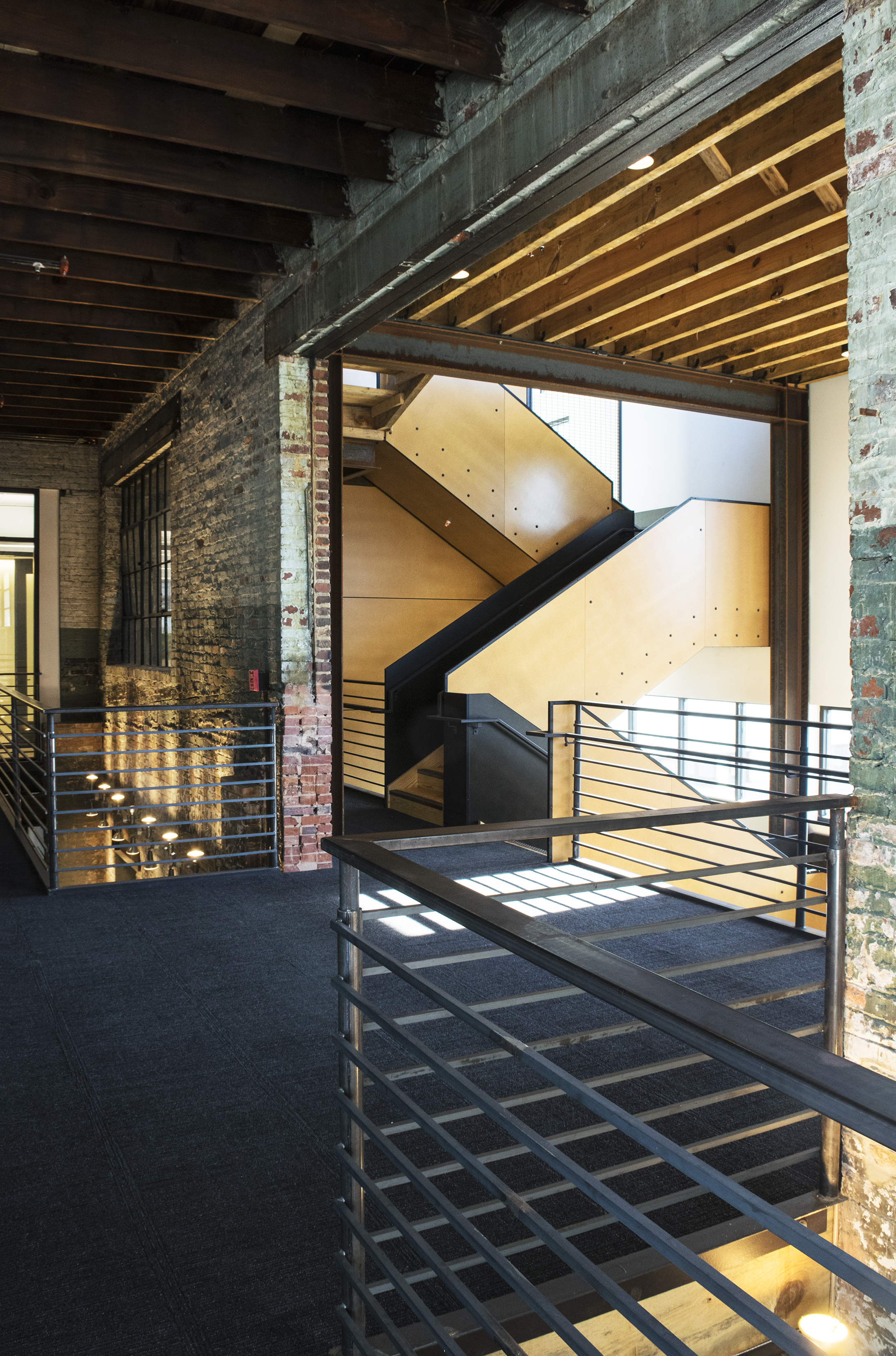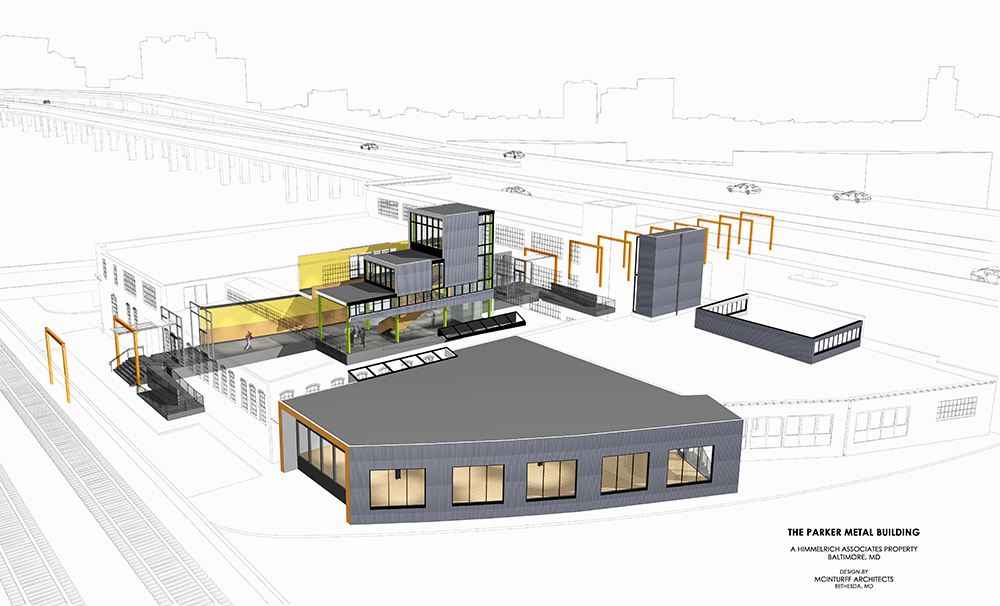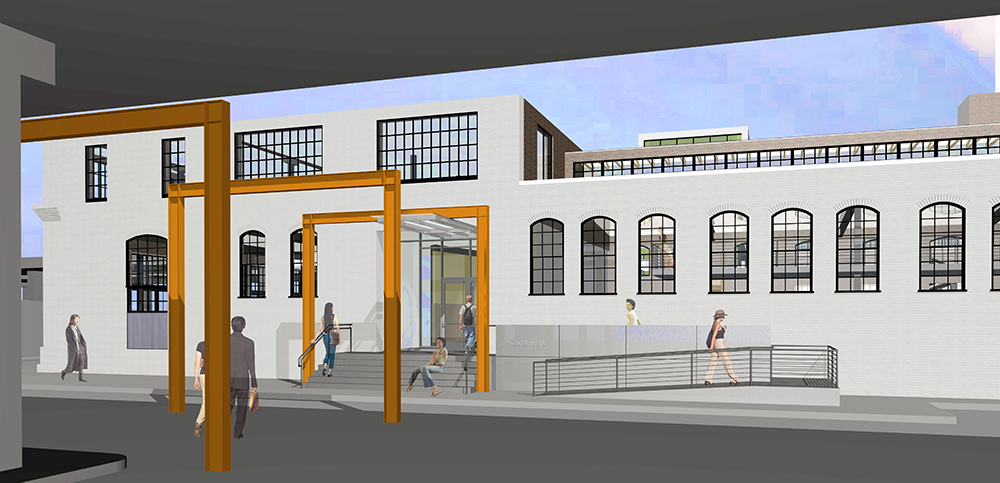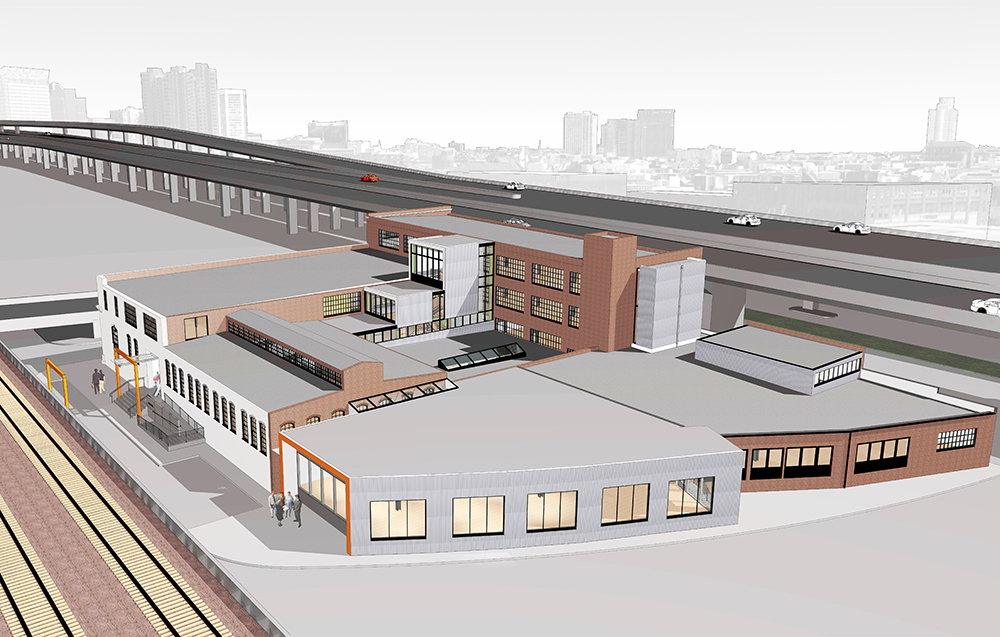 Parker Metal Building
Baltimore, MD
Our client acquired five early 20th-century brick warehouses on an industrial site near downtown Baltimore. The buildings once housed a metal printing and decorating plant, and were built over time, as needed, by the Parker Metal Company. Today, the site is surrounded by freeways and train tracks, both overhead and at grade, which pose challenges to the redevelopment of the buildings as new commercial office space in this changing community.
Our design begins at the curb, where a series of orange portals bring visitors under the freeways and to the doors, through the building and back out the other side. Along this route, a lobby is carved out in a central location that allows all five warehouses to access one new core of elevators and stairs.
Interventions are surgically placed within the building ensemble and the contemporary lightness and delicacy of the metal and glass enclosure of the lobby structure contrast with the original robust brick buildings.