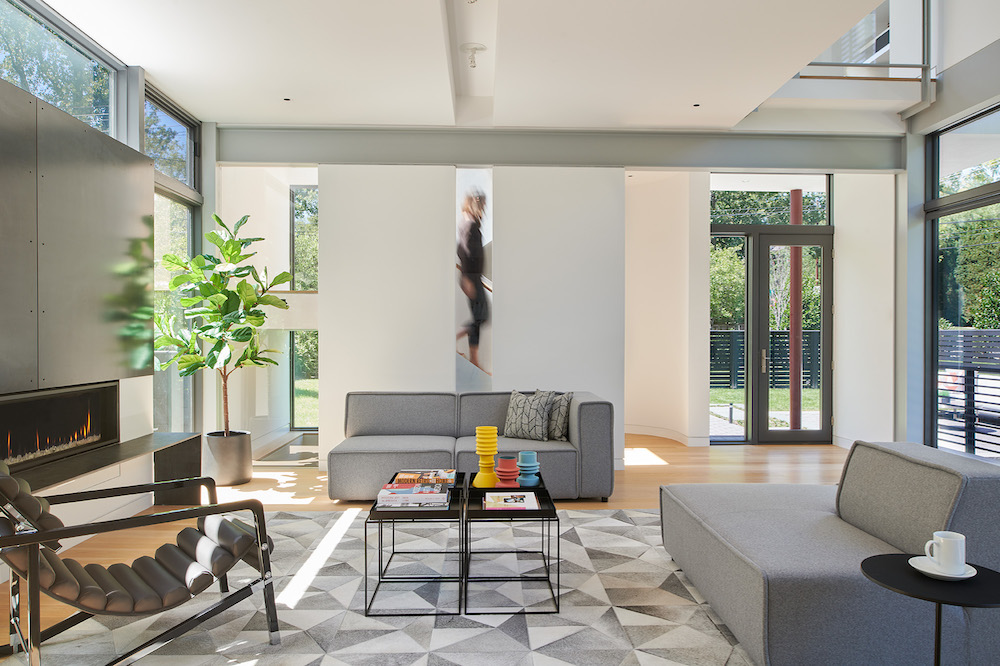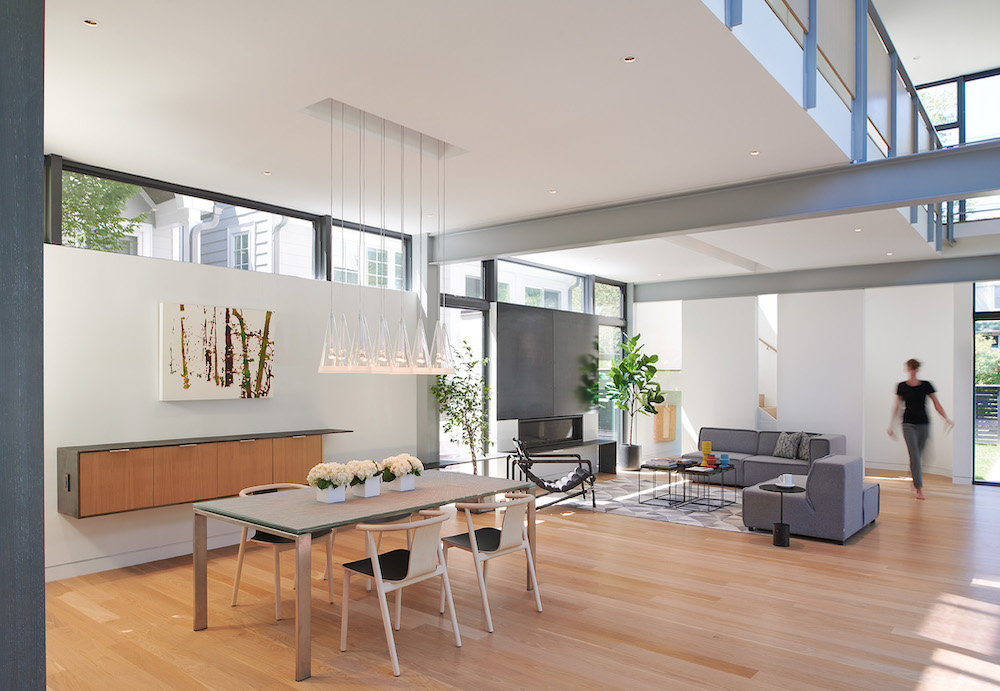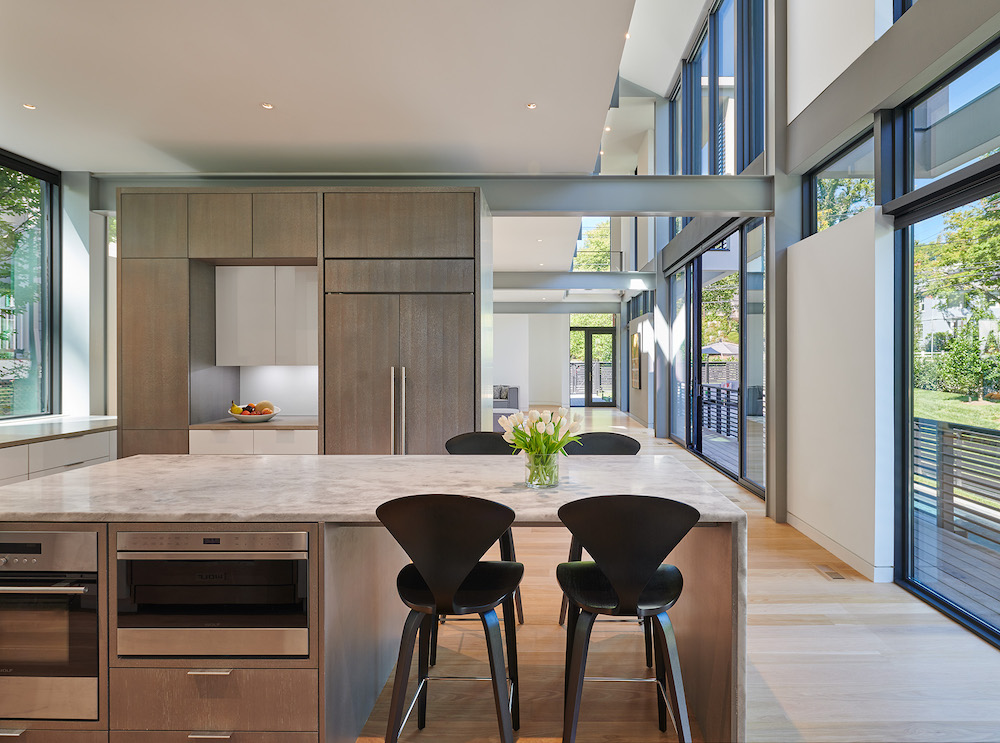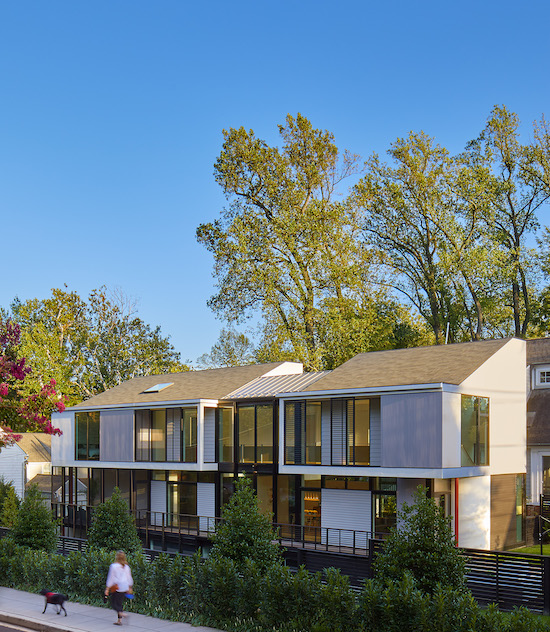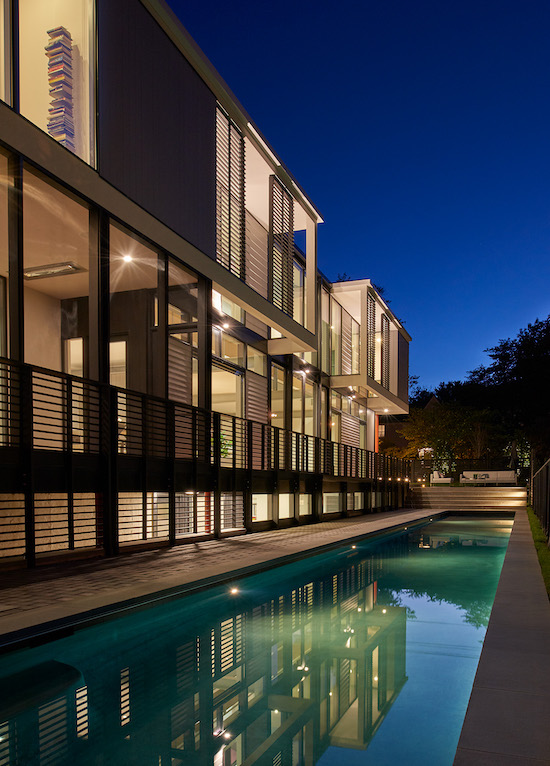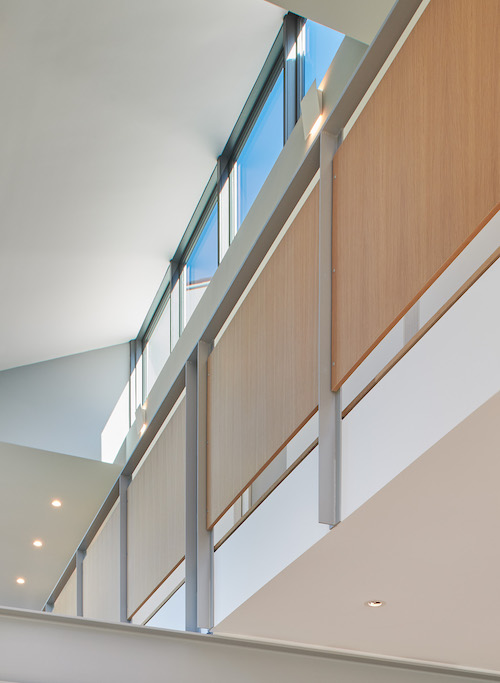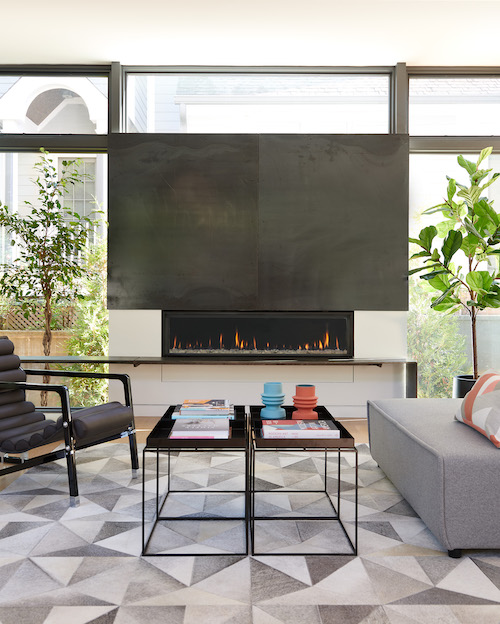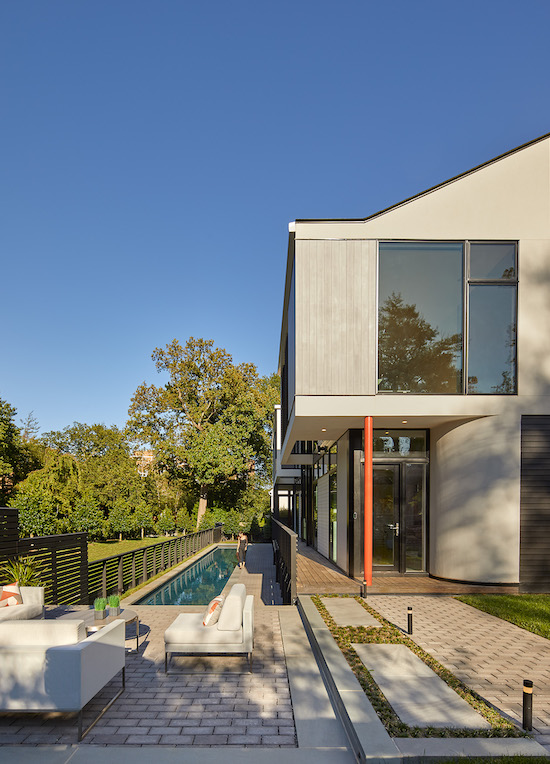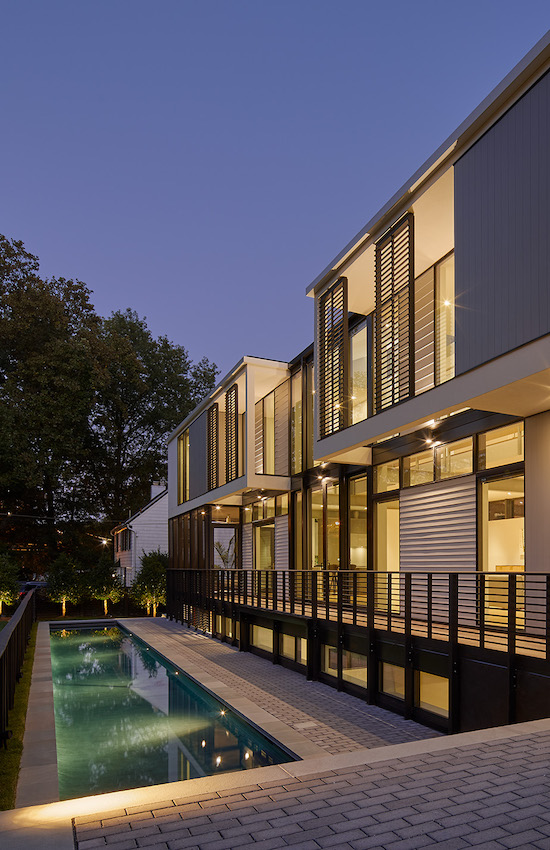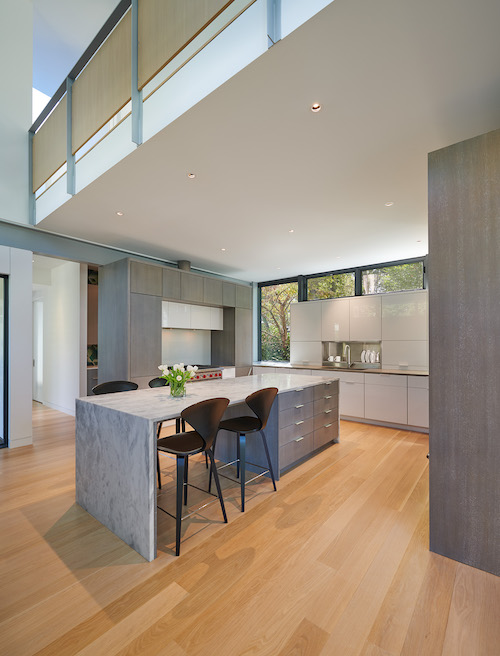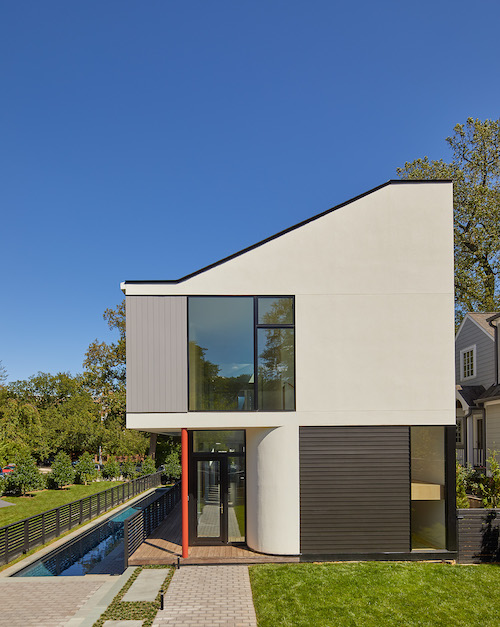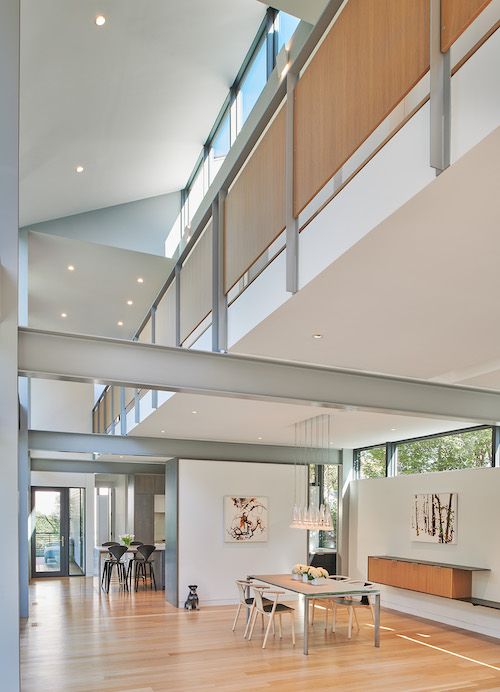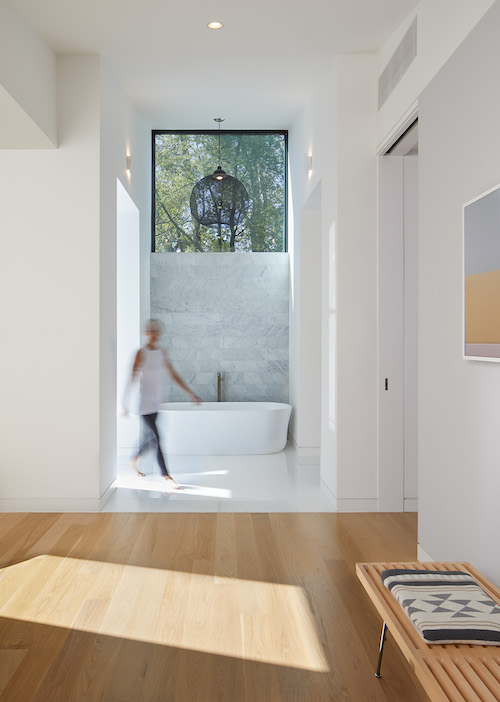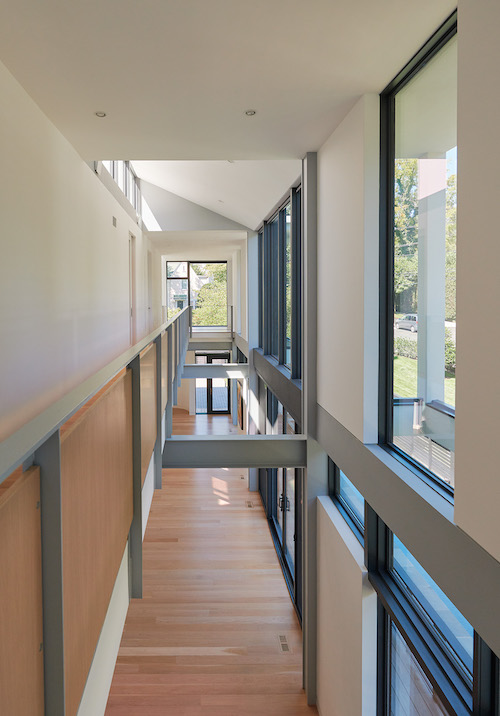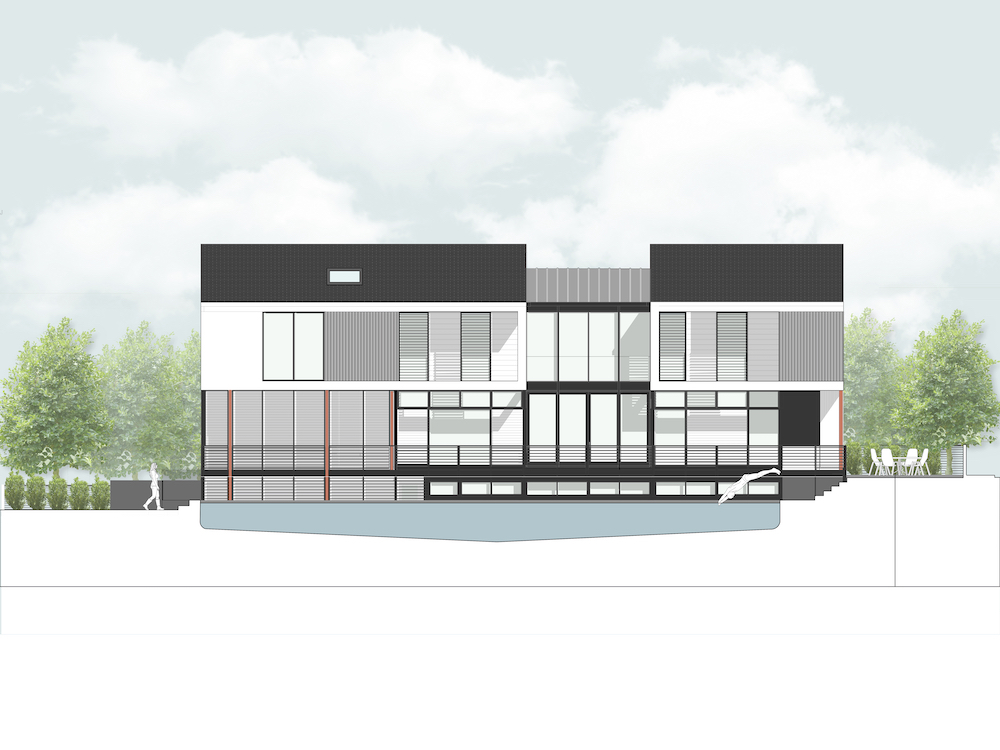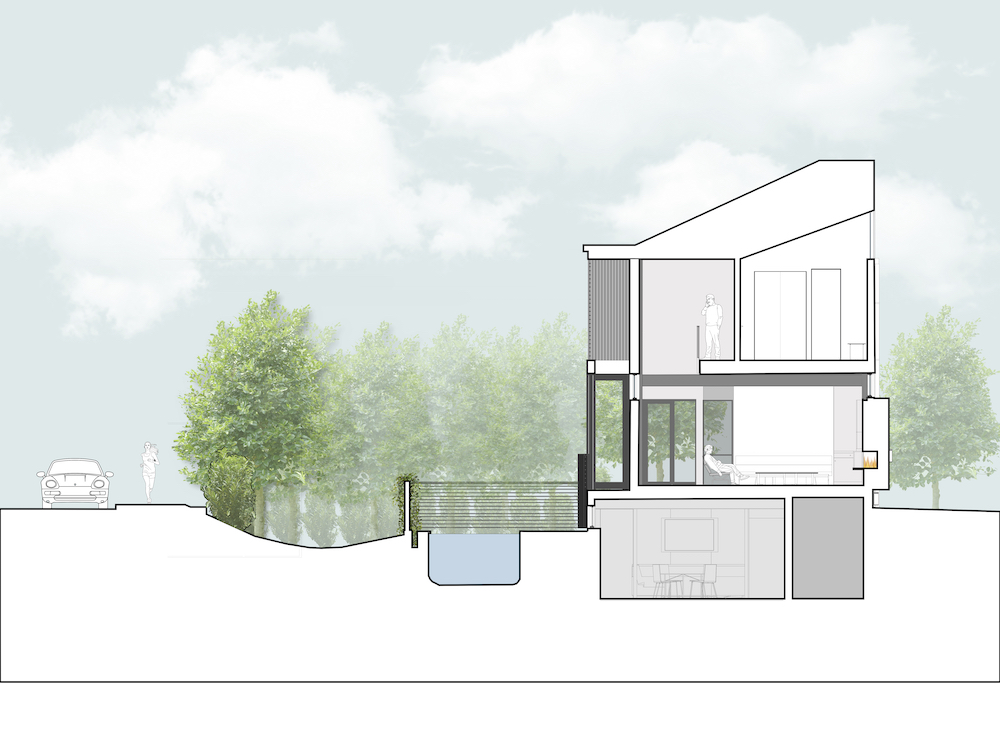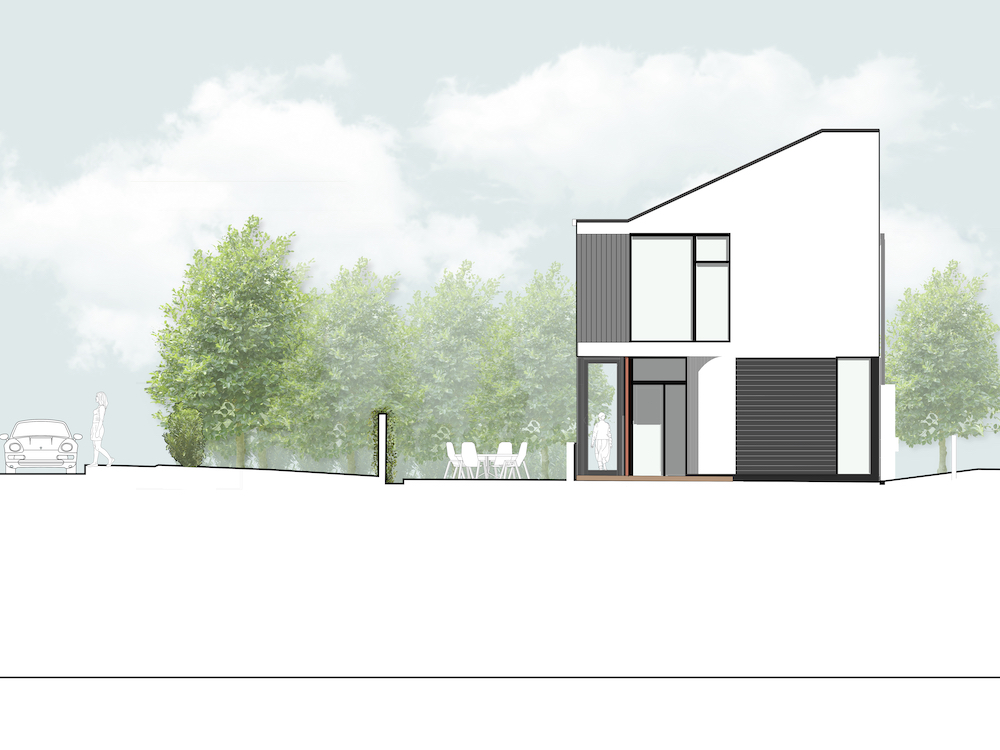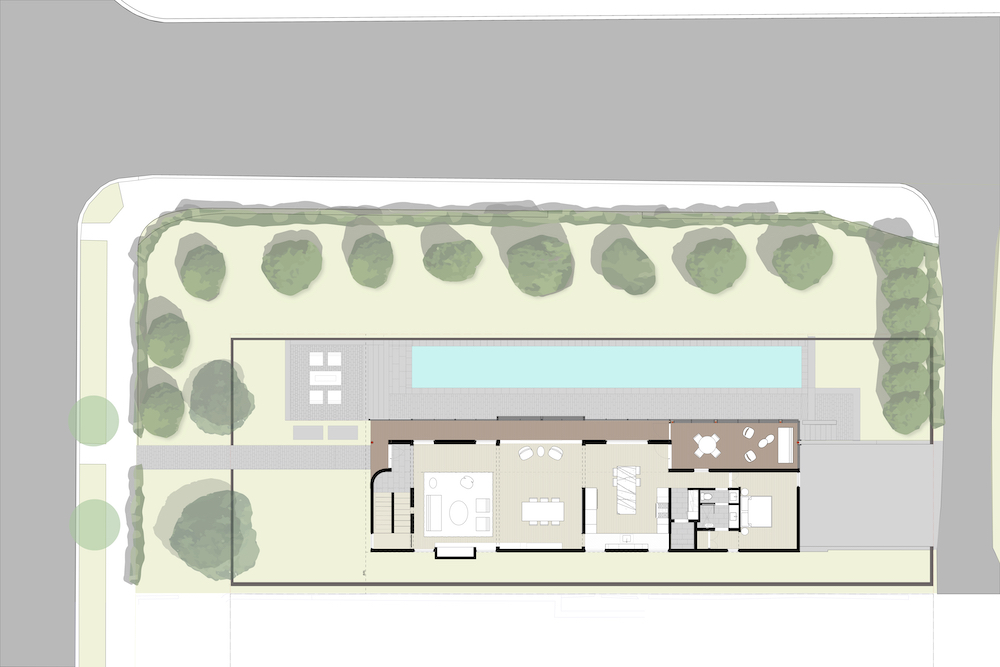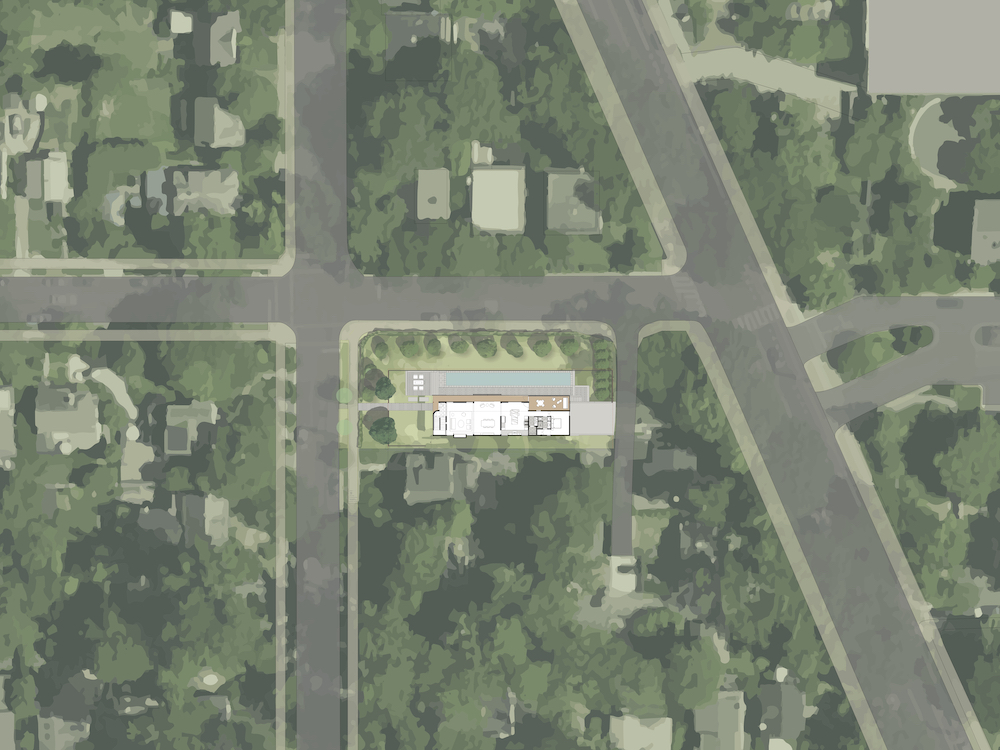 House. Pool. Garden
District of Columbia
This urban house was designed by its setbacks.
On a corner lot in a leafy neighborhood in Washington DC, the long thin shape of this house occupies every legal inch of the site — front, back, and sides.
The swimming pool, with a 75-foot length important for the fitness of the owners, is allowed outside of the house setbacks. It parallels the length of the house, setting up a house-to-garden relationship, not unlike the famed side porch in-town houses found in Charleston.
The house opens up almost entirely to this single side. Inside, pulling the second floor back from the garden facade allows for window walls that extend the full height of the house while terraces and porches connect the house and garden along its entire length.
Neither the house nor the garden would make sense without the other.  As plantings along the street continue to mature, the house will visually claim the entire site between setbacks and street, making a virtue out of a zoning necessity.